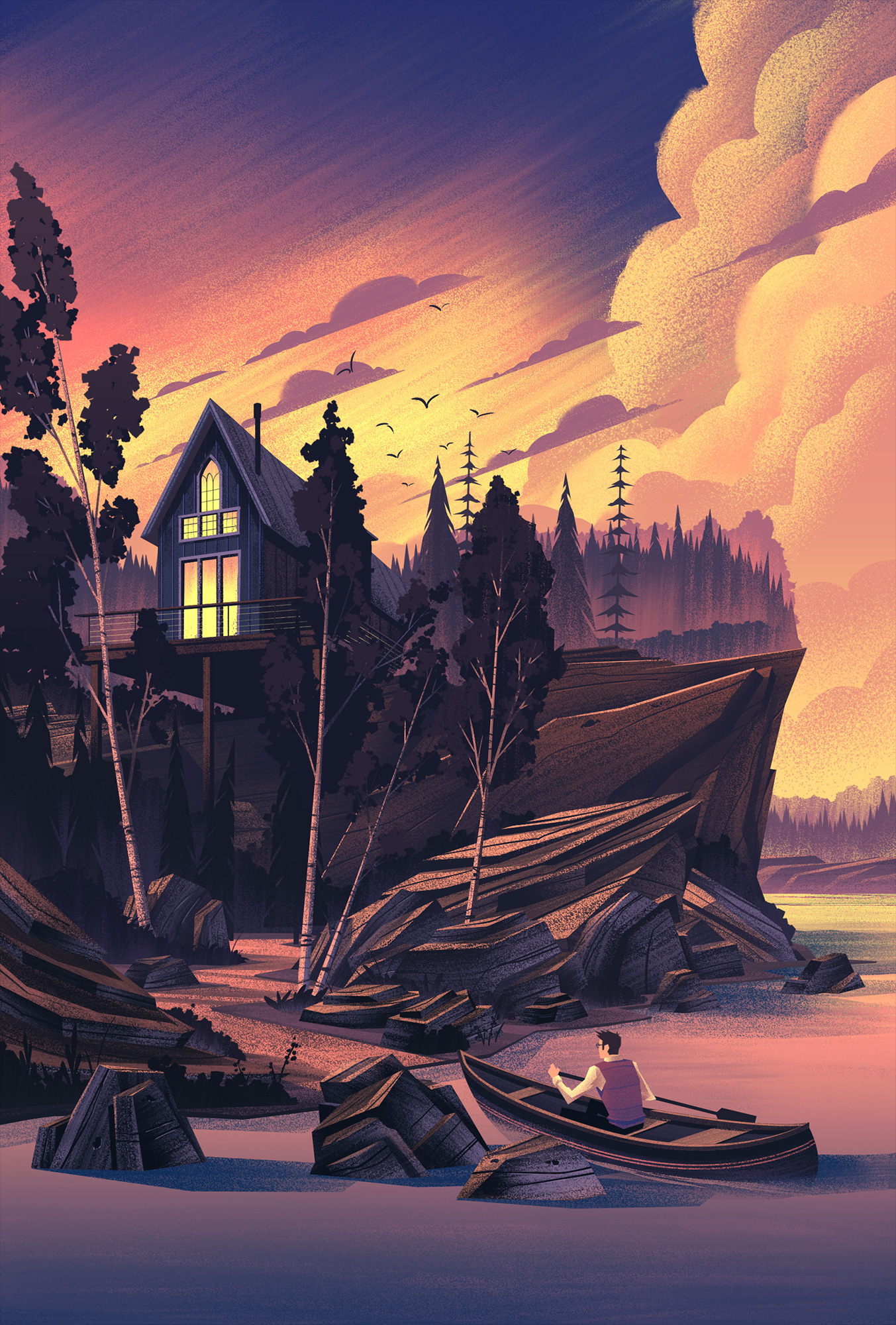 Ever have those days where you wish you could drive to a lake, hop in your canoe, and paddle to a secluded mountain lodge? Yeah, me too. While I don't have the lodge, or the canoe, I still have my imagination and my wacom stylus to be able to draw the places I wish existed for me.
As usual, I included a bit of writeup about my process which all starts with a sketch...
I did my sketches for this one in Photoshop - 100% start to finish. I typically grab a hard round brush in photoshop with the opacity and size varying with pressure. This makes it as close to a pencil as it can be and helps me to simply concentrate on the forms and shapes within the illustration.
With the sketch in place, next comes the fun part. I block in my values using black and white because it allows me to focus on the lighting and texture of the piece. I've also been trying to develop my ability to create depth and range within the illustration using solid value choices - something I still have room to grow on. This is usually the point where I can tell if an illustration is going to turn out well or if it needs to be rethought.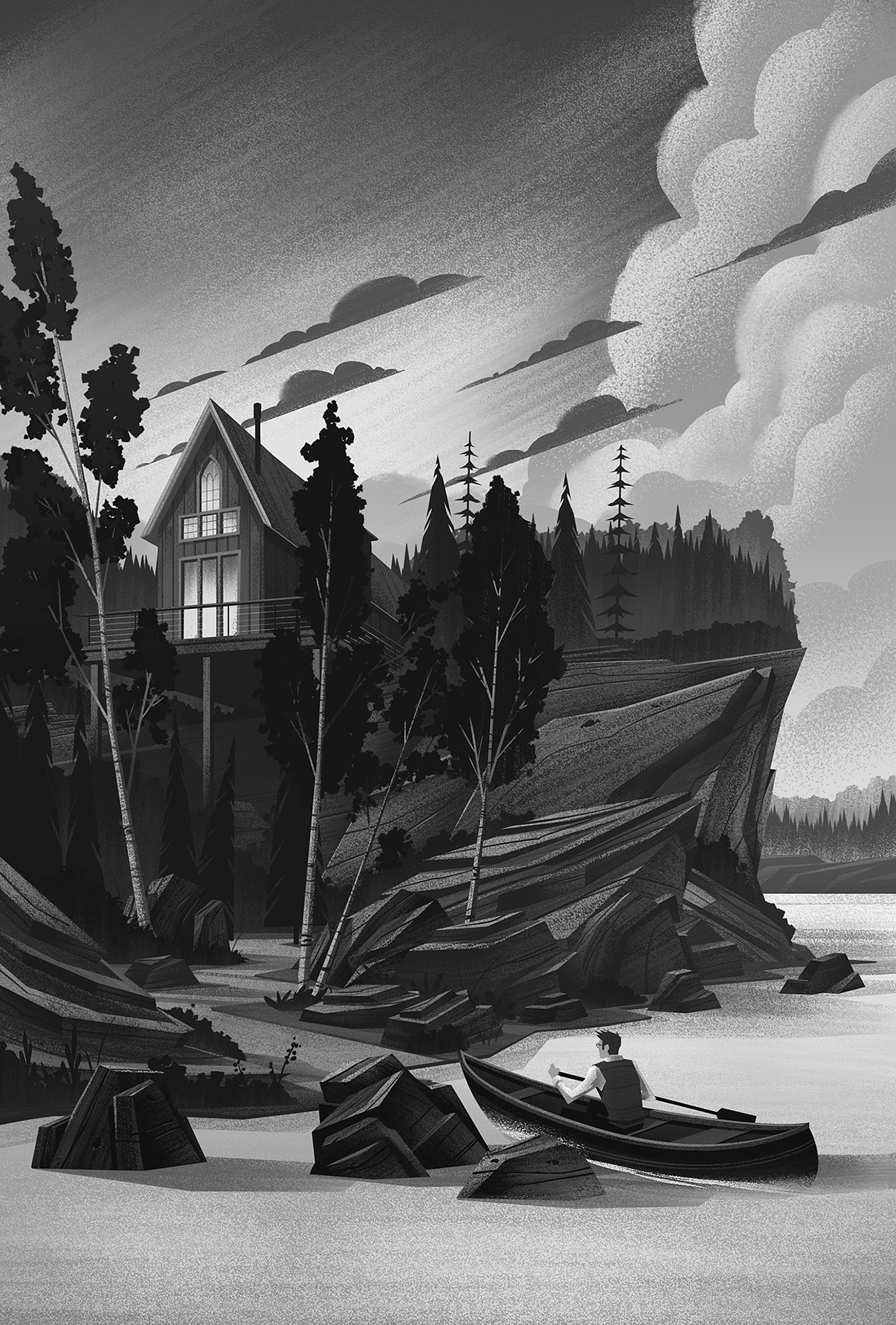 With the values in place, I move to replacing the values with color. I came up with two options, both of which are the result of me chasing an 'ideal sunset' color scheme. We have so many stunning sunsets out here in Colorado and I'm always amazed how wildly different each one is depending on the weather, season, etc.
And finally, here are a handful of closeups of parts of the illustration I enjoy.