Popular Mechanics: May 2013
2013
I had the priviledge of working on a ton of illustrations for Popular Mechanics in the May 2013 issue! Working on these was a lot of fun and the article (a 3 page fold out) is a fascinating one for tech geeks like myself.
Thanks to Design Director extraordinaire, Michael Lawton, for the opportunity and direction!
The article starts off with a made up mechanical device that our character, "The Entrepreneur Man" is dreaming up. I came up with 3 designs for this machine and this was the one chosen:
Here we have our Entrepreneur man as he dreams up his idea, followed by a number of illustrations which show him at various stages of the development process.  This was a great exercise in character consistency which I learned during my foray in the world of Sequential Art (high speak for comic books).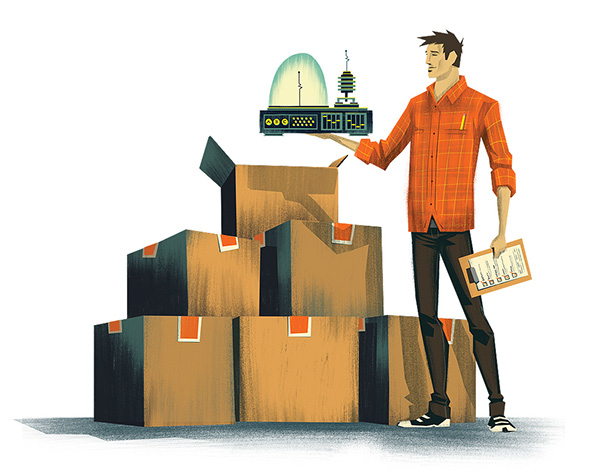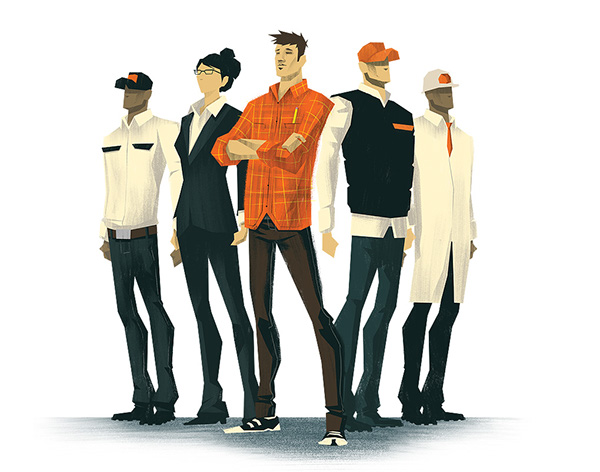 In addition to the character illustrations, there were a handful of icons I got to draw to accompany the article headers. I loved the perspective on these icons as well as the colors.
Next up there were a series of machines that needed to be illustrated, ranging from 3d printers, to CNC machines, to Vacuum forming machines.
Next up we have a fictitious machine that was meant to capture the idea of automated assembley. I love creating and drawing machines like this.
And here are a few of my roughs for alternative designs for the character, the fictitious widget, and the icons.