Merkur Magazine Cover 2
2016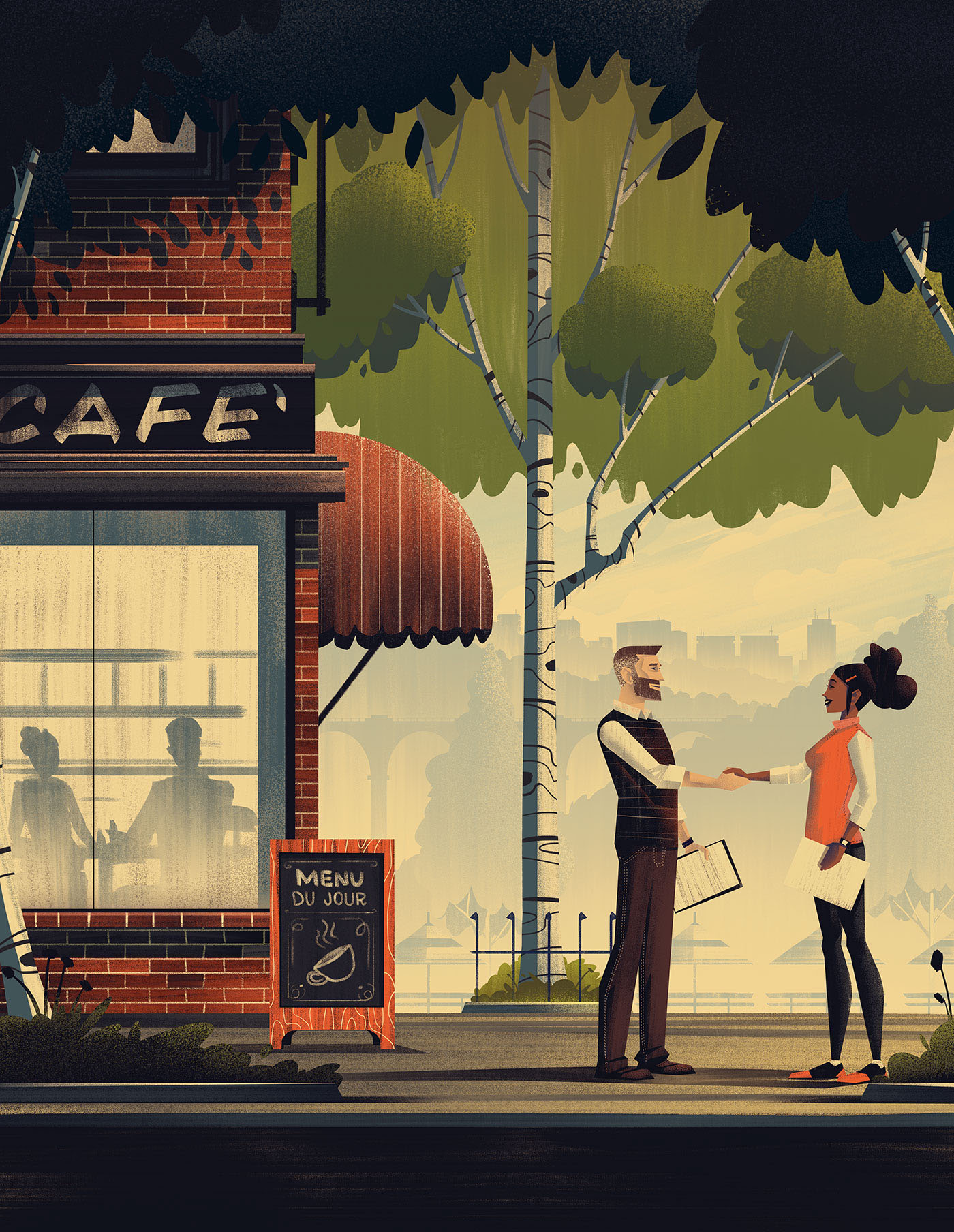 I've been very busy so far in 2016 but now that I have a chance to come up for air, I wanted to share the second cover I was able to do for Luxembourg's Merkur Magazine. I have really enjoyed my time working with the fine folks of Luxembourg's Chamber of Commerce, specifically Patrick Ernzer who has been a pleasure to work with.
For this cover, the brief described a scene in which an older business owner was handing over the reigns to a young business owner. We wanted to push the colors away from the winter palette I used for the first cover but other than that, the brief was wide open as to what I could do with it.
I started off with a rough sketch and quickly determined a café would be a great storefront to feature as one business owner hands off the care of the business to the next. Visually I wanted everything to lead to the two characters. To accomplish this, I framed the piece with the foreground foliage and had lots of background elements sweep through the piece to lead the eye to the man and woman.
Once the sketch was approved, it was time to move onto black and white. I ended up painting in more tones on my sketch than I normally do but because of that choice, I was able to lock in the rough lighting very quickly. I wanted to avoid making the scene dark or somber and instead chose to use my lighting in a way that captured the intimate moment of a business being handed down.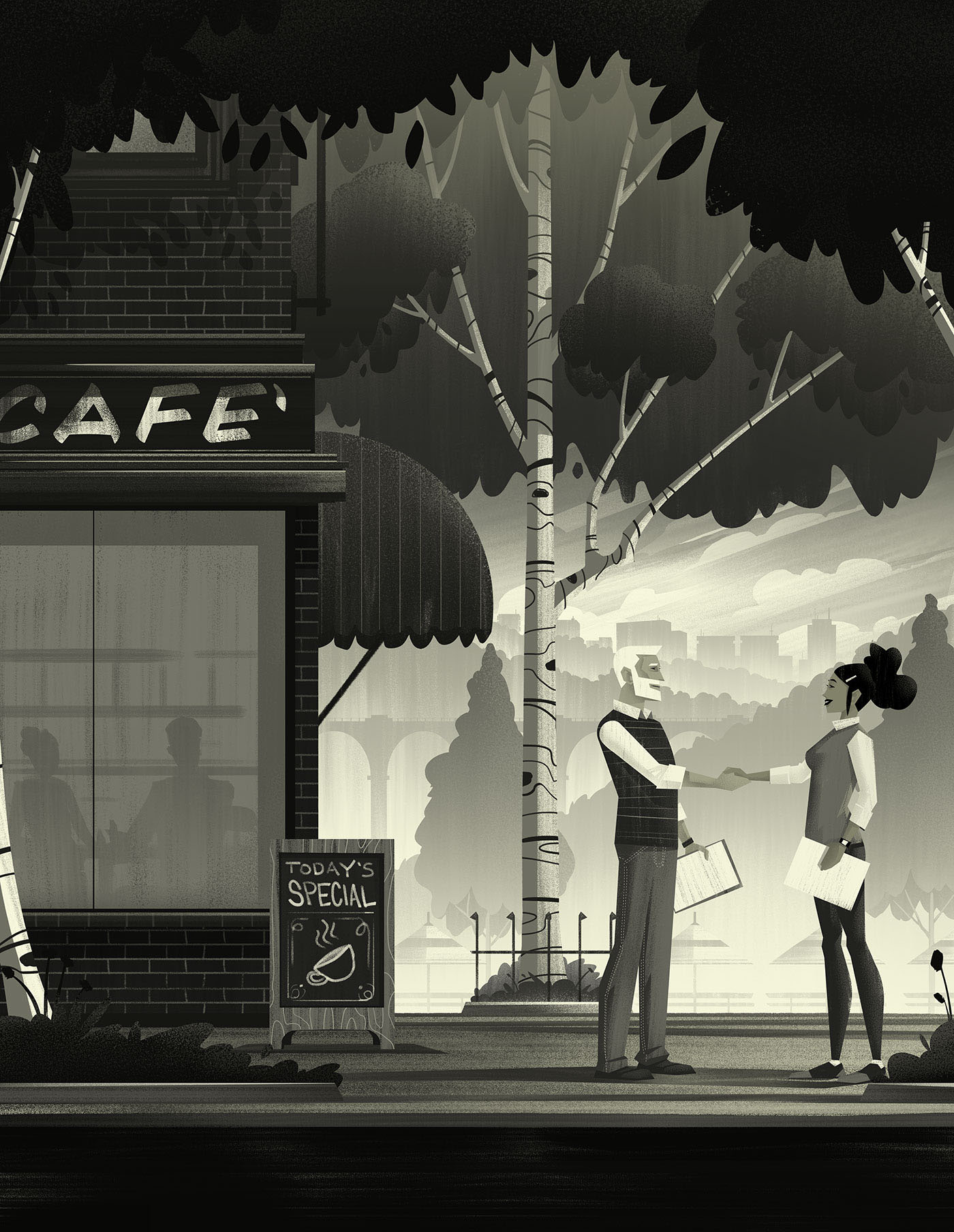 Transitioning to color was very fun for me (I love these vintage colors). I wanted the colors to be nostalgic and warm to give the scene hope as well as history - sort of a balance between old and new.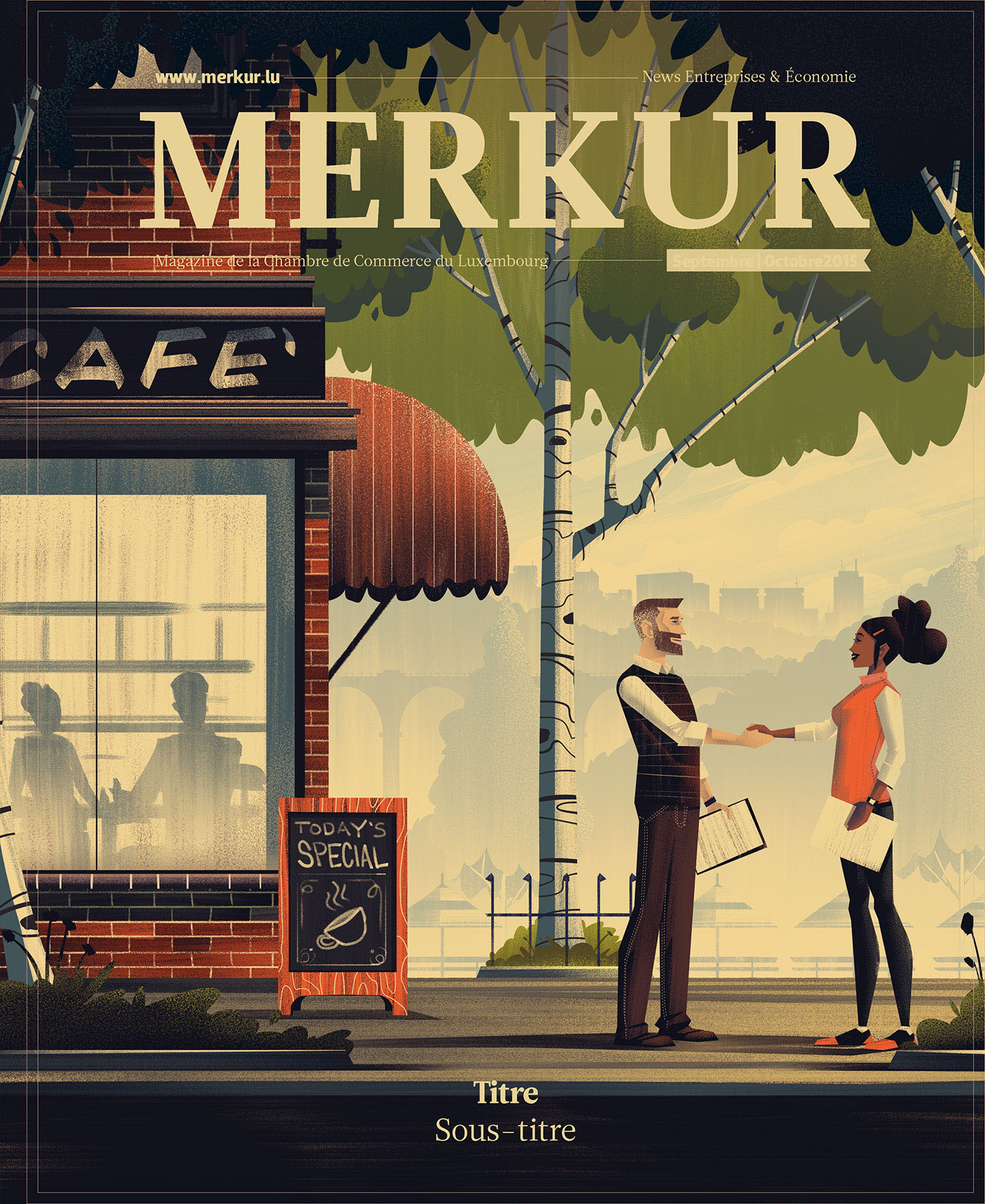 With that, the piece was completed! Big thanks to Patrick and all the folks in Luxembourg for the opportunity as well as my agents, Deborah Wolfe and Lisa Pomerantz. People often think of illustrators as isolated beings (which we can be) but it surprises many to find out how much of a team effort these kinds of pieces really are.
And now for some tasty texture details! Thanks for watching!