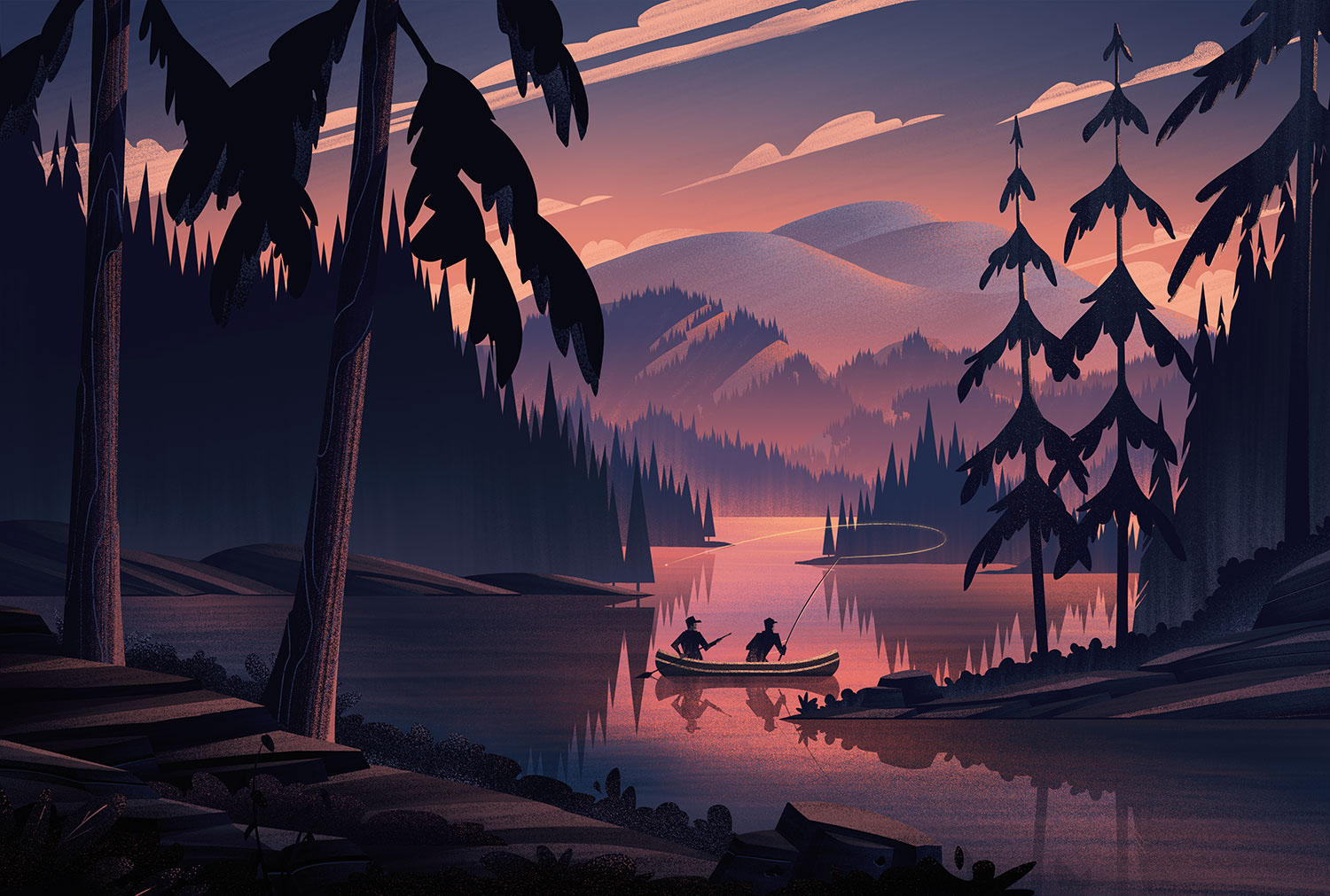 One of the most enjoyable projects I get to take on from time to time is editorial illustrations for Field & Stream magazine. The reason I love working on these so much is it affords me the opportunity to create quiet moments of stillness in the wilderness, showcasing the beauty of our world and creating visuals for compelling stories. This month's article was no exception. The article, titled "How to Make the Most of the Karma Hatch", written by T. Edward Nickens, sets the stage for the scene you see above. Here's how it was made:
Pencils


As per my usual process, I like to create rough sketches to find my composition. Recently I've been working on the iPad Pro + Apple Pencil because it affords me all the power of a digital tool with the comfort and control of a pencil and paper (my favorite!). Its made digital sketching a true joy and I've been pleased with the results of adding it into my workflow.
With this piece, I wanted to create a powerful sunset scene in which we'd see 2 fishermen as they fish in a treasured, hidden location. Since it was a sunset, I knew I wanted to paint lots of light into the water to really help set the mood - as if the fishermen were paddling through the shadows into that perfectly lit spot where they'd find their catch.
Flats


Once the pencils were in place and approved by the client, it was time to move into flatting and texturing. This is where I try to make the lighting, shaping, and texturing all work together. I typically start with the background, setting the sky and distant mountains in place. From there, I work forward adding each layer until I hit the foreground. From there I'll go back in and make adjustments and small additions to help set the piece off. Once its working in this stage, I have confidence it will work in color.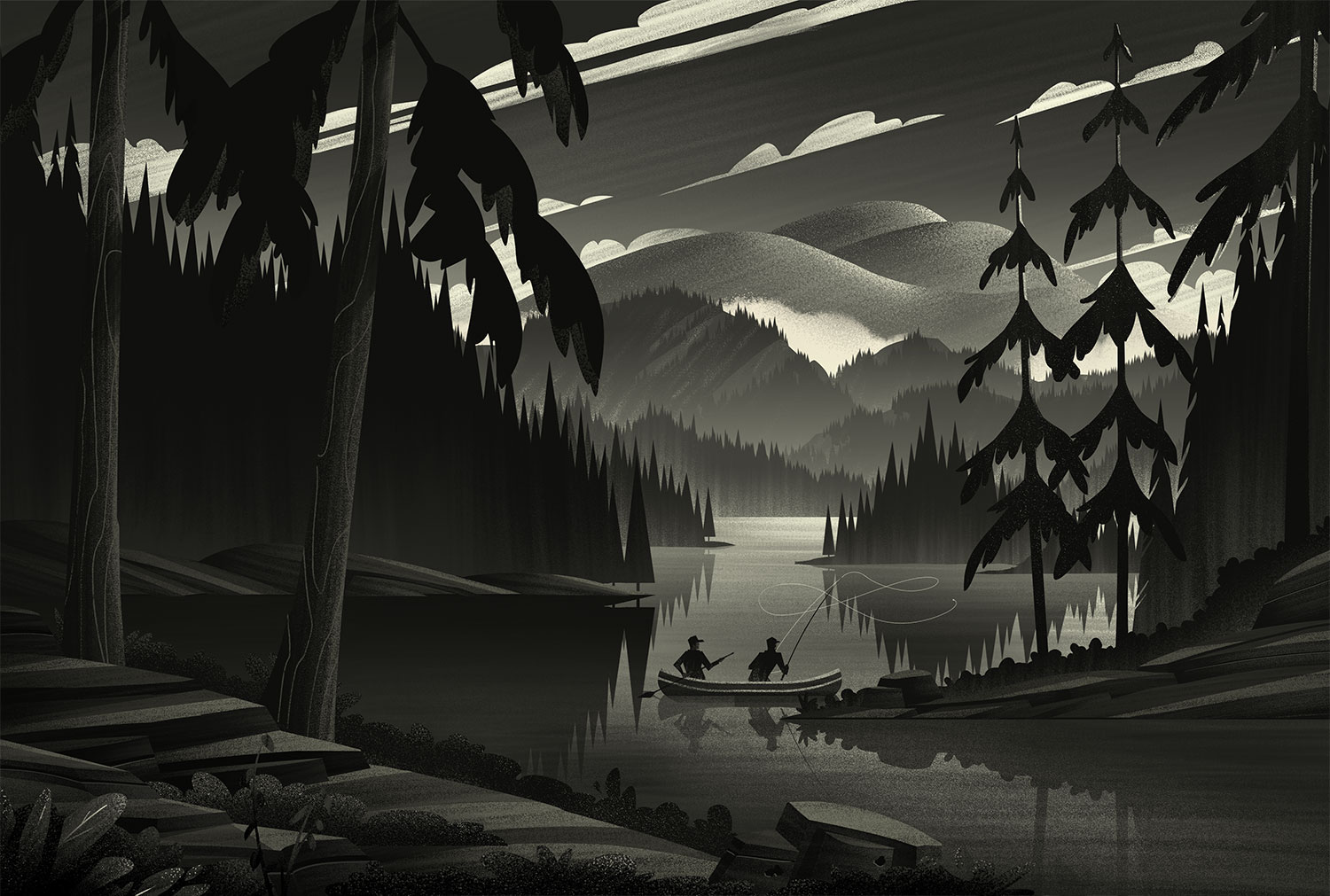 With the color in place, I send it to the client, and that's that! Big thanks to my agent, Deborah Wolfe, and the rest of her team for helping me to bring in fun projects like these. I'd also like to thank James Walsh from Field & Stream for continuing to give me opportunities to illustrate pieces like this. It means a lot to me to have repeat business, especially from clients I enjoy working with as much as this one.