2014 Raleigh Holiday Poster
2014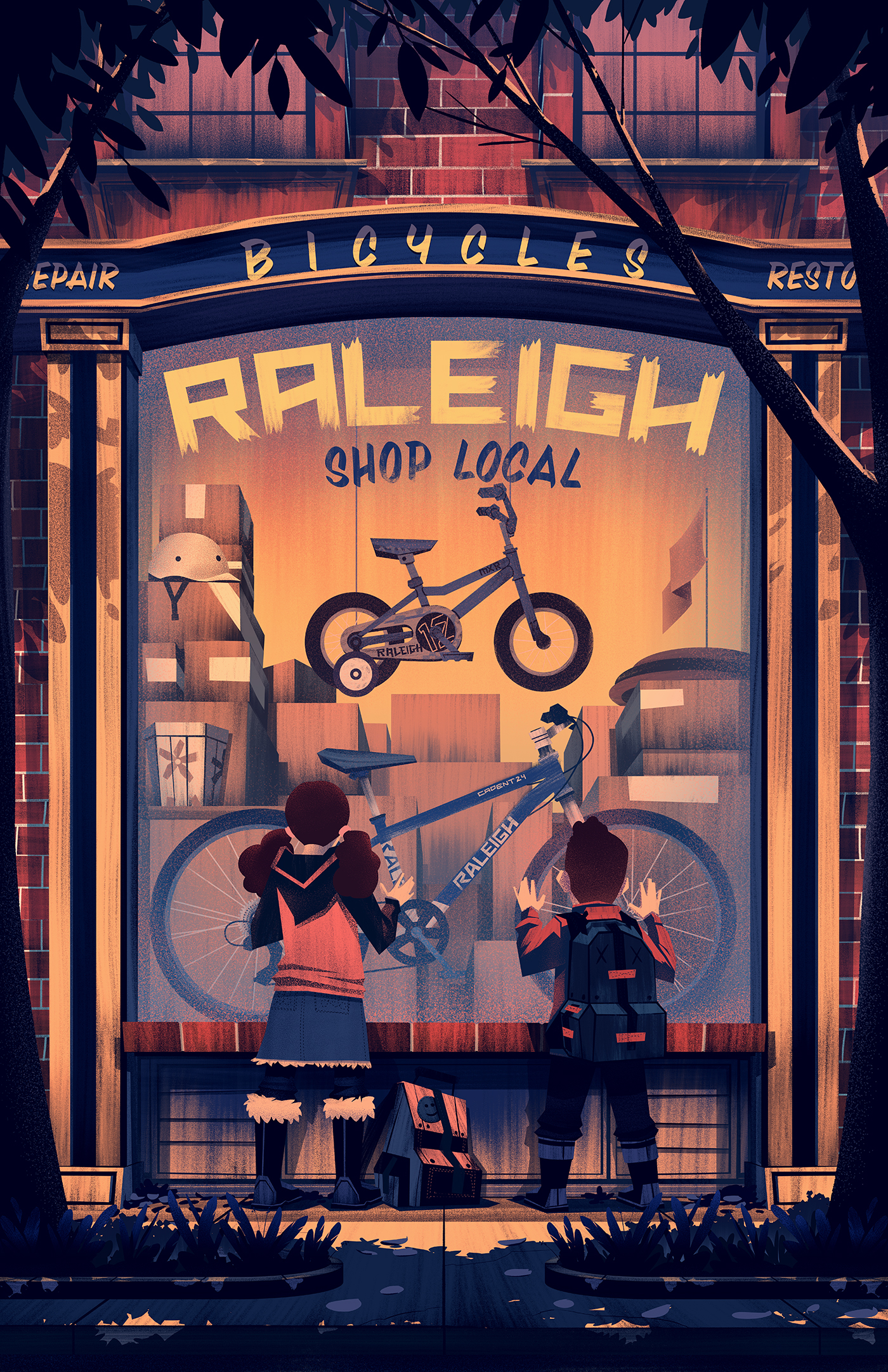 In 2014, I had the distinct honor and privilege of doing illustration work for Raleigh USA.  The project was to create a series of posters for a new generation while capturing the timeless qualities that make Raleigh and their riders unique.  Raleigh has a long lineage of working with illustrators dating back to 1916 (check them out here: 
http://www.pinterest.com/RaleighBicycles/classic-raleigh-vintage-posters/ 
) and I was thrilled to contribute to such a rich artistic heritage (not to mention I'm a huge fan of mountain biking). 
Raleigh wanted the first poster to be a holiday theme with 2 kids gazing into a local shop window at their dream bikes. I remember looking through shop windows just like this one when I was younger so as soon as I read the brief, I had the final image in my head.
The biggest challenge with the sketches was nailing the right balance between the clutter of the bike shop with the clarity needed to show the kids and the bikes. With the sketch in place, I moved onto laying out values in black and white to resolve these challenges before moving to color.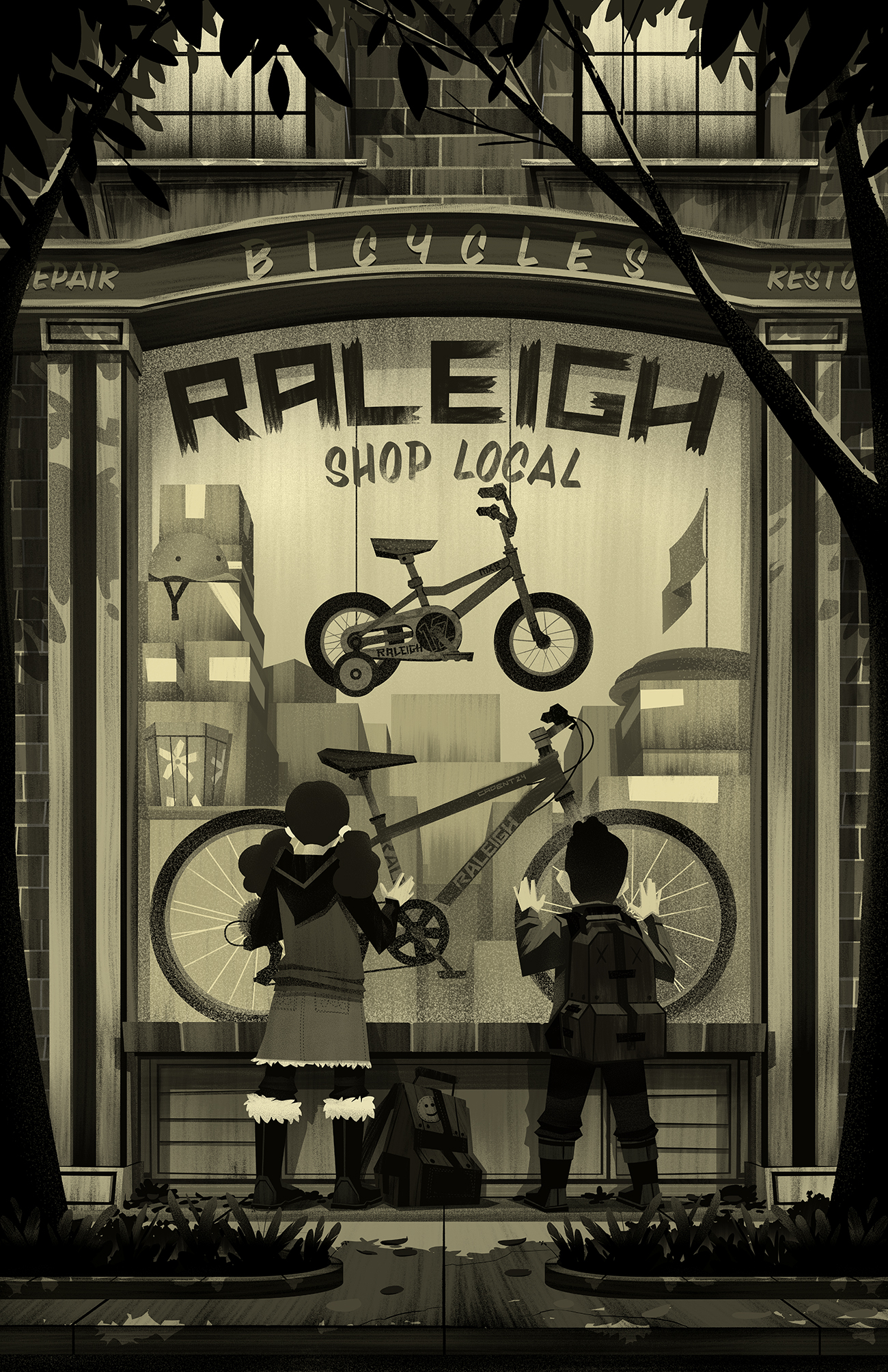 One thing I've learned is that if I can make an image work in black and white values, I have a better shot at making it work in color. I was chomping at the bit to get this one colored because I had a very clear idea in mind of the kind of rich warm lighting I wanted to use. I ended up developing 2 color options and allowed the client to make the final call (which is great because I never can decide between these options).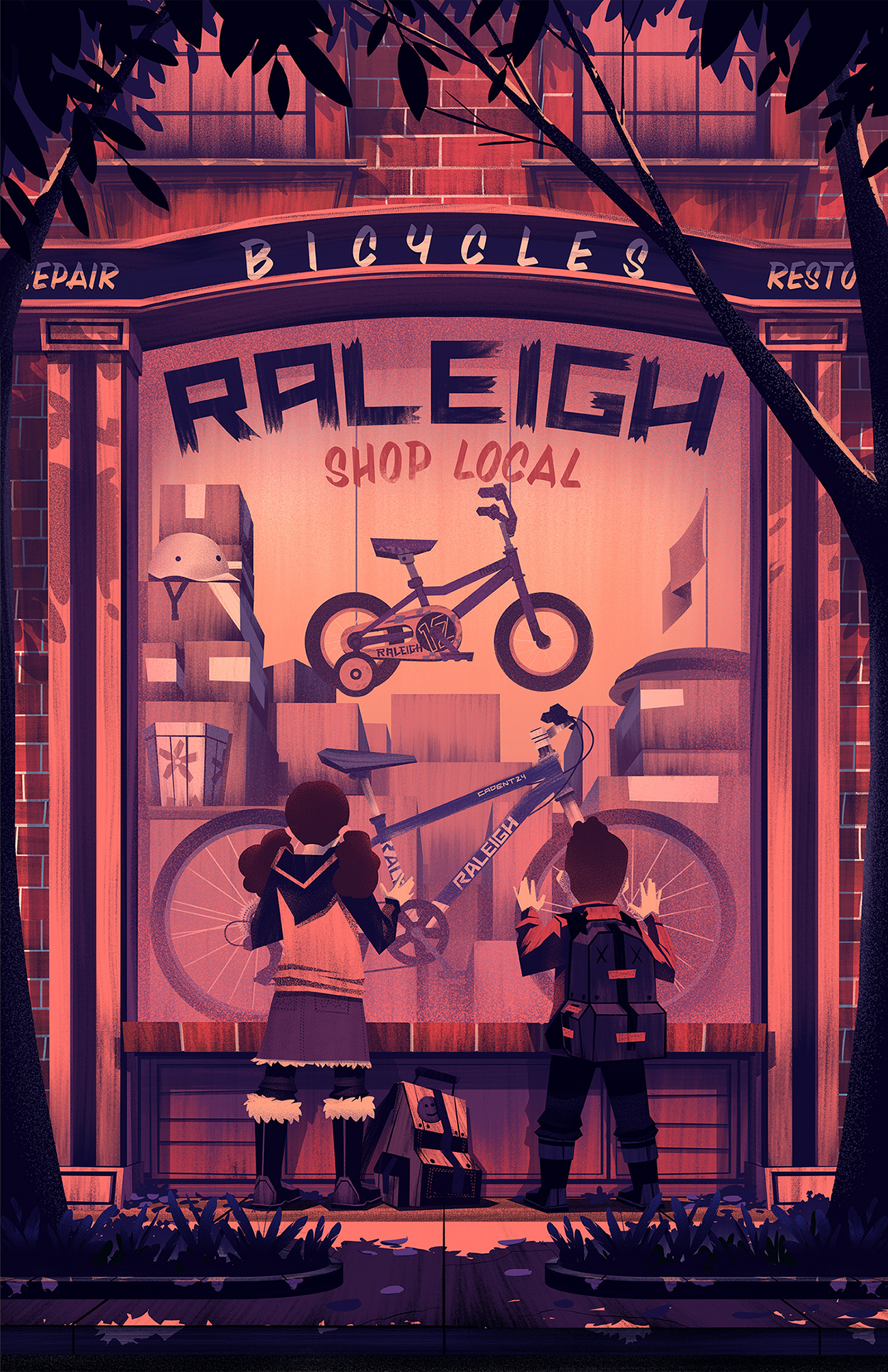 Raleigh selected the final color option and the rest was history. Big thanks to Jen Lemmer for bringing this one together and for all her help and to my agent,Deborah Wolfe, for helping me bring in what was easily one of my favorite illustration projects to date.
Thanks for viewing!