2014 Label Expo Set 4
2014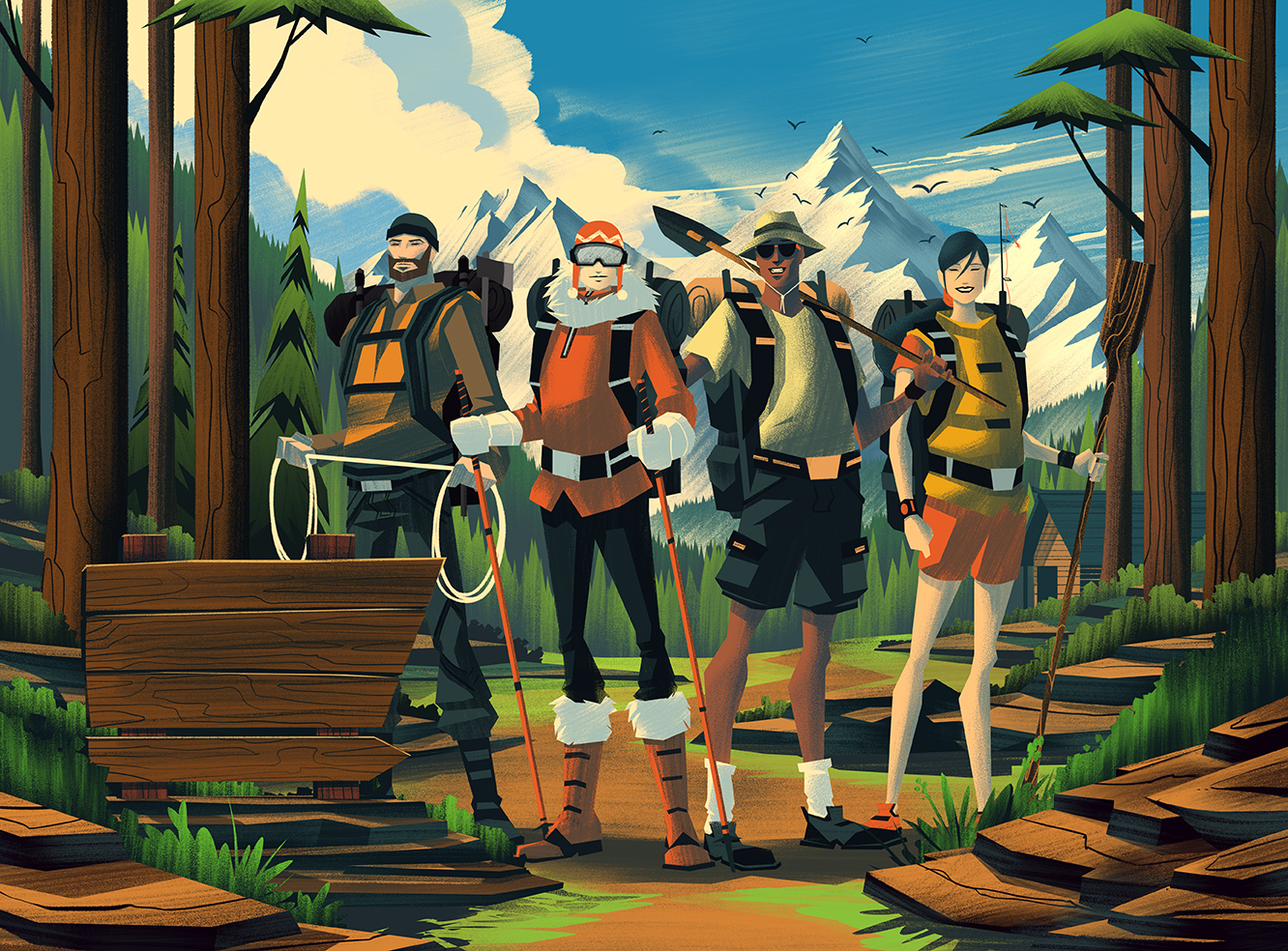 Here are the final illustrations I did for the 2014 LabelExpo Americas series. The idea was to capture moments outdoor with each character in unique environments defined by the client. I really enjoyed the challenge of exploring and drawing environments which I haven't tackled before, and was surprised which ones turned out to be my favorite (who knew drawing deserts could be so fun!)
After completing the cover illustration with the 5 adventurers (pictured above), I went on to tackle an alpine climber image. Because we needed to move quickly on these illustrations, I collapsed a bit of my process to include rough sketches with flat tones and then went onto finals. This process worked well since I've done so much work with the team from Tarsus, and we were all pleased with the results.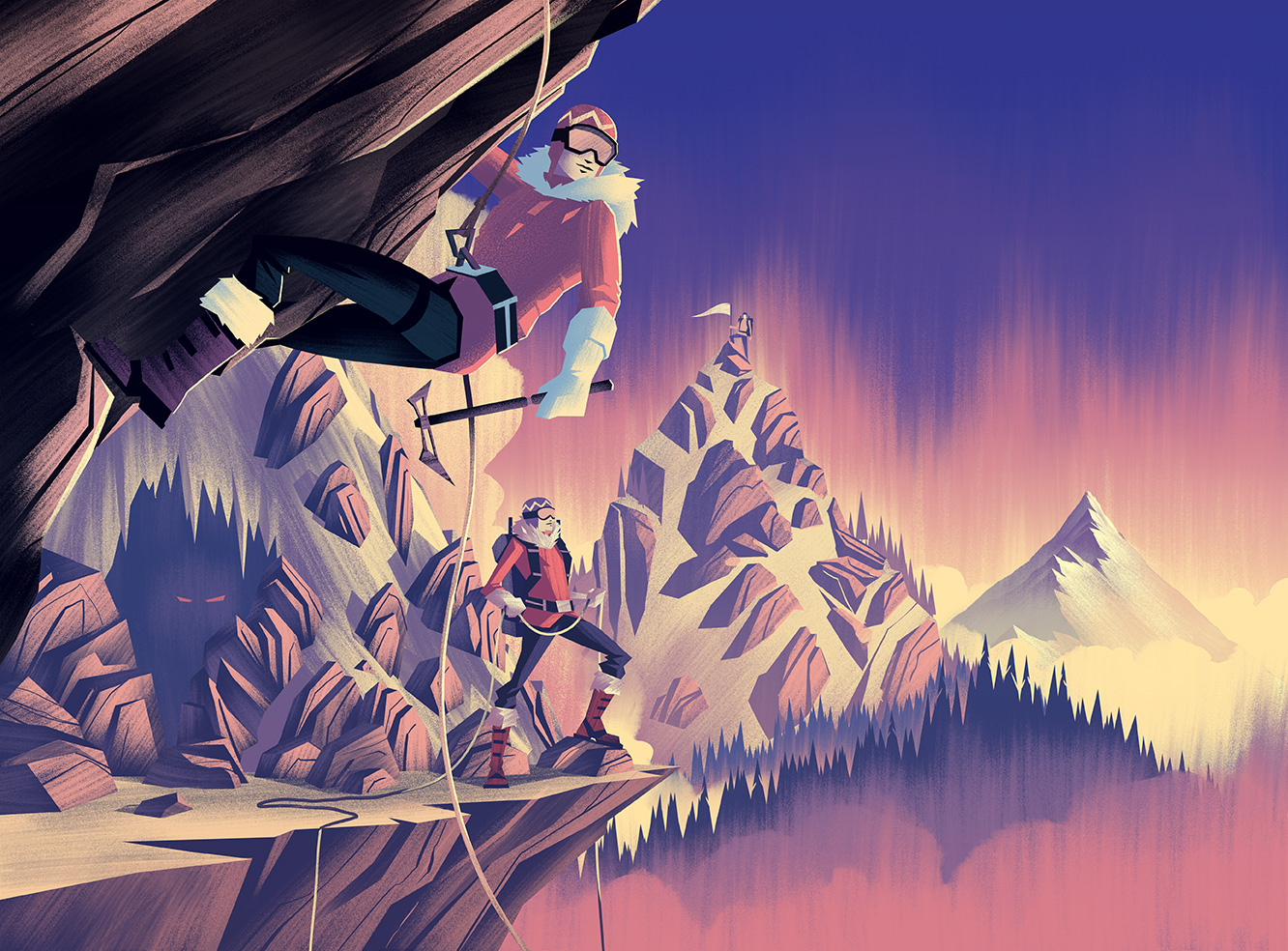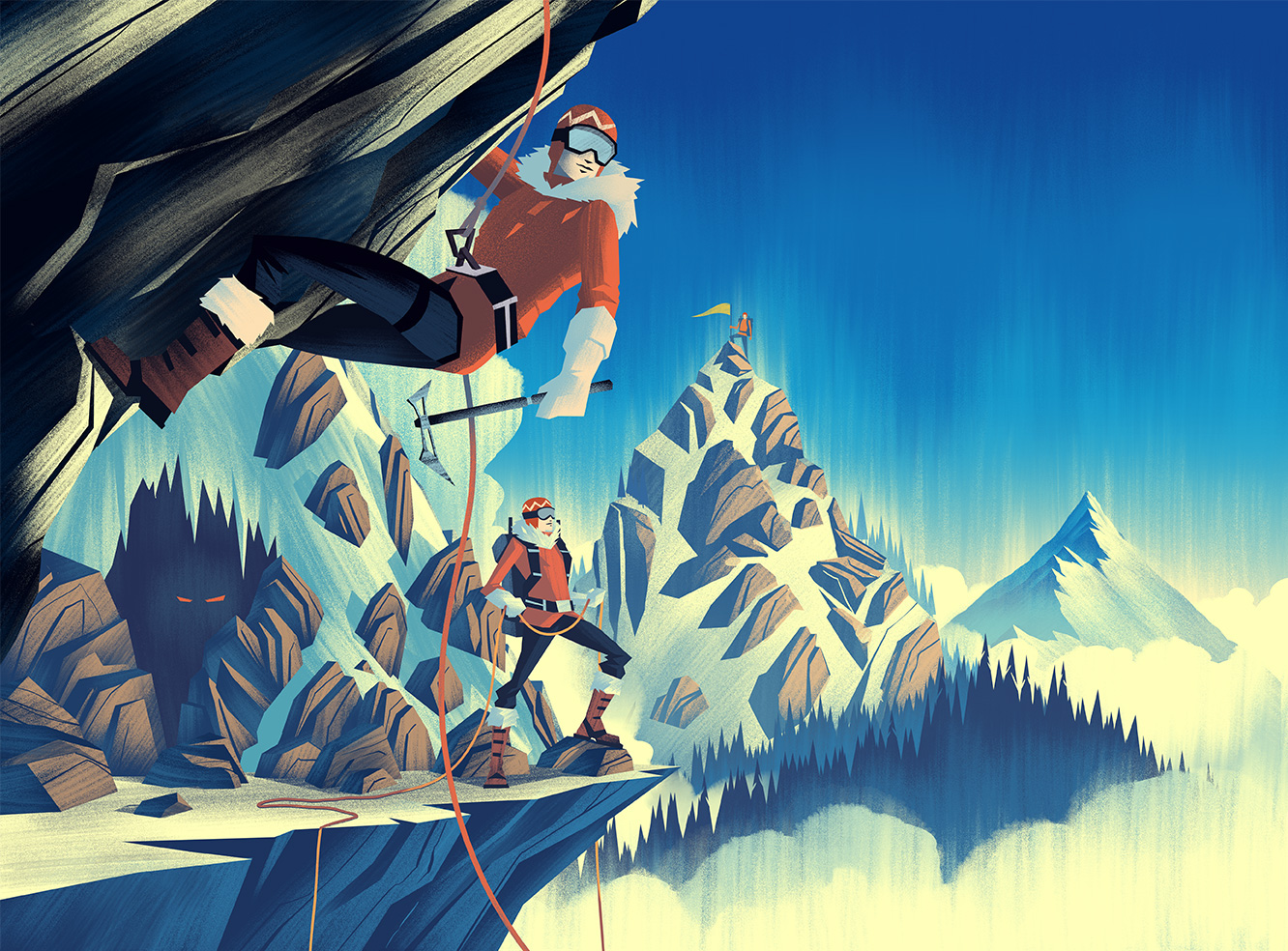 The next image was of an explorer in the desert. I honestly thought this was going to be the most difficult image to create simply because I didn't know how inspiring a desert location could be. Halfway into the sketch, however, I realized this was going to be one of my favorite environments to work in.
Next up on the list was a forest illustration with a man cutting through shrubs, hacking down trees, and catching butterflies. This is one interesting individual... but at least he's keeping busy.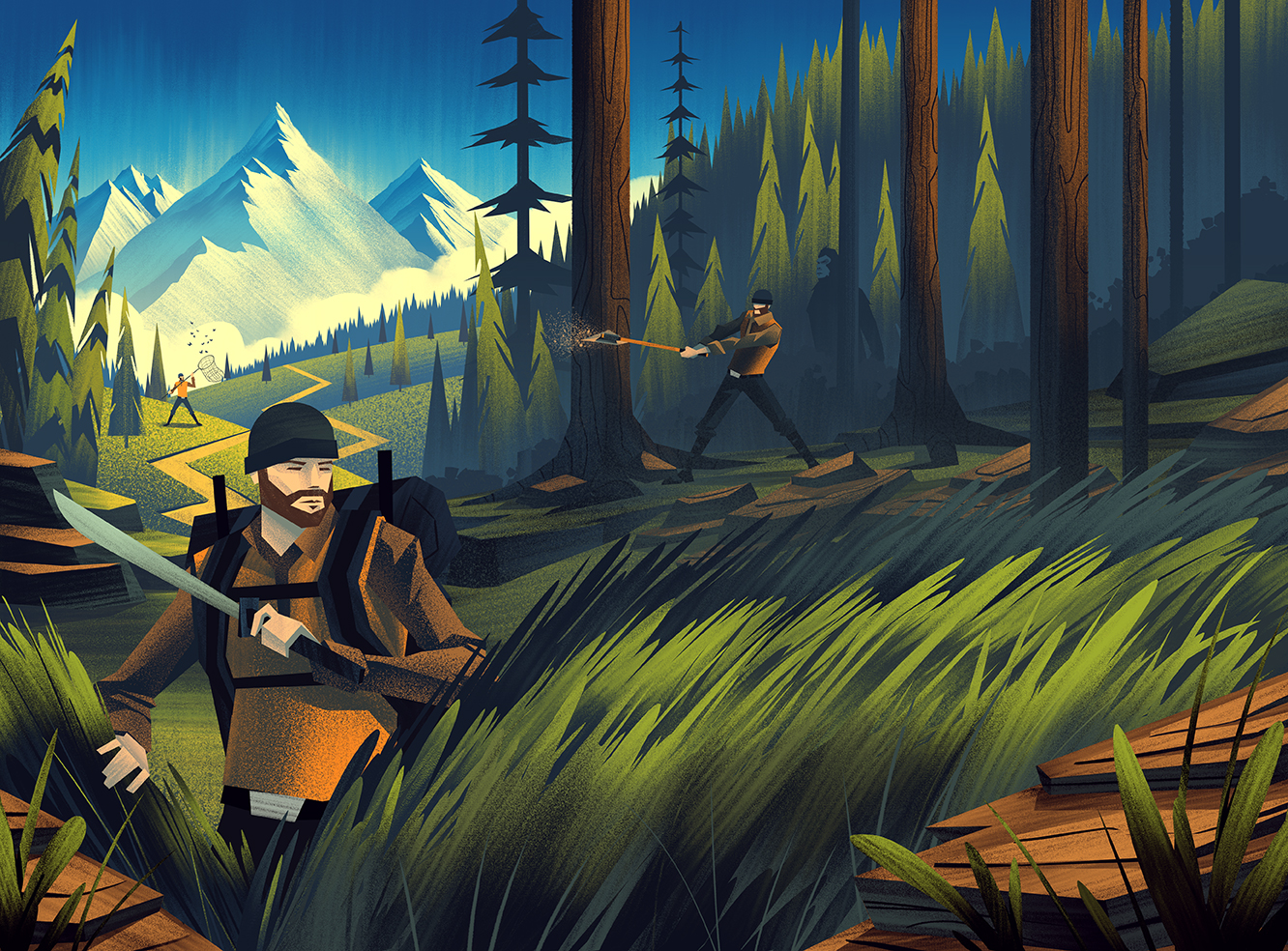 The last image on the list was a river scene in which our explorer would hike across a log bridge, fish, and boat down a river. This was the last illustration I worked on, and it was definitely the most serene.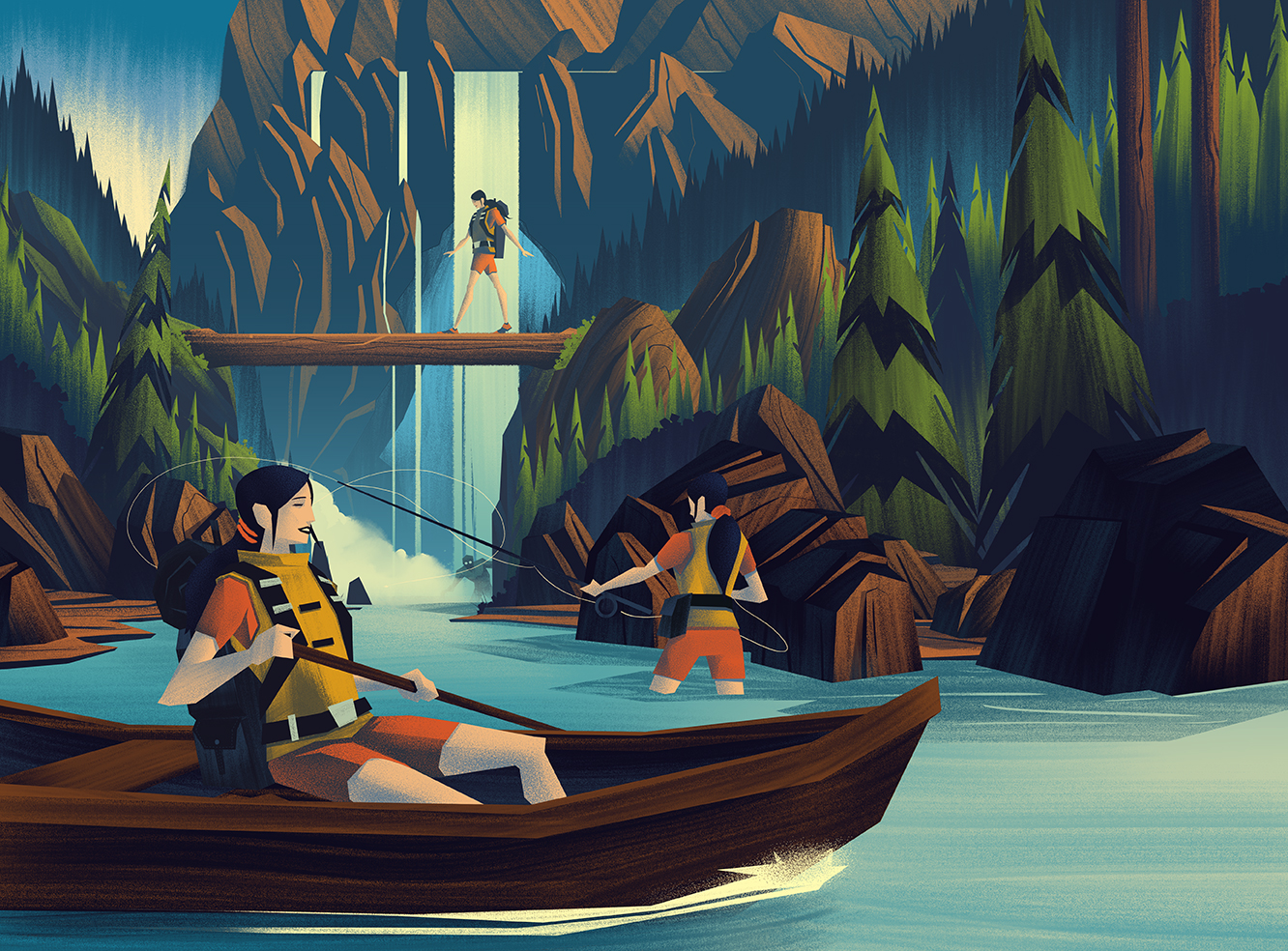 And with that, the longest project of the year has been completed! I am truly grateful to the Tarsus folks for giving me another shot at illustrating their tradeshow materials this year. The theme was wonderful and I know I've grown artistically because of it. Thanks guys!
And big thanks to my agent, Deborah Wolfe, who helps keep things on track so I can continue to produce illustration work of the great outdoors.